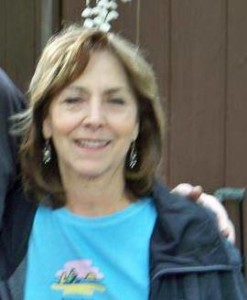 Linda is the Owner of Best Pets. She began in the pet industry in 1978. She started all of our salt water tanks and maintained them for many years. Linda has hand-fed many baby birds, including baby Parakeets and even baby Macaws! She has had ALL sorts of animals… rats, sugar gliders, birds, cats, and dogs, lending her an extensive knowledge of animals. Her two white Boxers (Casper and Noway) were well known in the store for years. Now she's got two Boston Terriers, One-Eyed Judy and Kay-Tee, and a few breeding Guinea Pigs.
---

Steve, the Store Manager, has been in the pet industry since 1972; you can say he knows his stuff. If you've got questions – he's got answers (or at least suggestions). At home, he has a beautiful Boxer named Georgie, an old Amazon Parrot, Joe, two cats, and lots of wild birds that he feeds.
---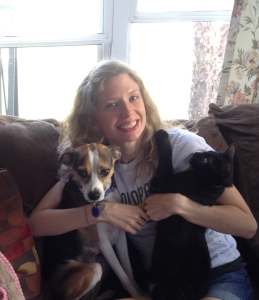 Kate came back to Best Pets in September 2014, after a two-year hiatus. She assists Steve in the ordering and processing of orders. She also prices most of the merchandise and is responsible for updating the store's Facebook page and website. At home she loves to spend time with her Ibizan Hound/Chihuahua mix, Eddie, and her black cat, Jedi.
---
Lacy started working at best pet in August 2017 she cares for the animals and helps keep the store clean. She also helps with the website and Facebook page. If you ever have questions about rats, rabbits or other small animals Lacy is the one to talk to! Outside of work Lacy cares for her three rats and four cats. She also fosters a variety of animals from kittens to rabbits.
---
---
Lacey started working at Best Pets in July 2014. She cares for the store's reptiles, as well as answers the many reptile questions that customers have. She is especially knowledgeable when it comes to snakes. When she's not at work, you can find her spending time with her dog, Morrow, her cats, Jack and Tiki, her cockatiels, Moonie and Star, numerous crested geckos, and her many snakes.
---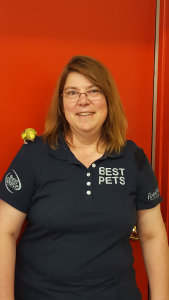 Terri started working at Best Pets in April 2015, working part-time. Now here full-time, she works hard to maintain our Aquatics Department. If you need fish, Terri will gladly help you! At home, she has eight parakeets (some of which are breeding pairs), two dogs (Chestnut and Burgundy) and a 90 gallon aquarium, full of African Cichlids.
---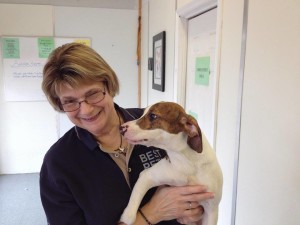 In early December, we welcomed Sue to our Best Pets team. Sue is here several days a week, busily shelving merchandise and letting customers know when their special order is in. She also does the weekly drawings for our Yellow Key Tag winners! Sue has had several different kind of pets over the years, including dogs, birds, Red Ear Sliders, Angel Fish, and always hamsters. When not working, she enjoys spending time with her two dogs (Tucker and Echo), her Sun Conure (Lincoln), and her seven grandchildren.
---